Cohabiting the earth : Our exhibition #ProudToShare
On the fiftieth anniversary of the MAB program, MAB France has produced an exhibition on the topic of "Coexisting with the Earth". It presents some emblematic actions carried out by the French biosphere reserves and which contribute to the achievement of the Sustainable Development Goals. It also highlights international examples and illustrates the diversity of the World Network of Biosphere Reserves.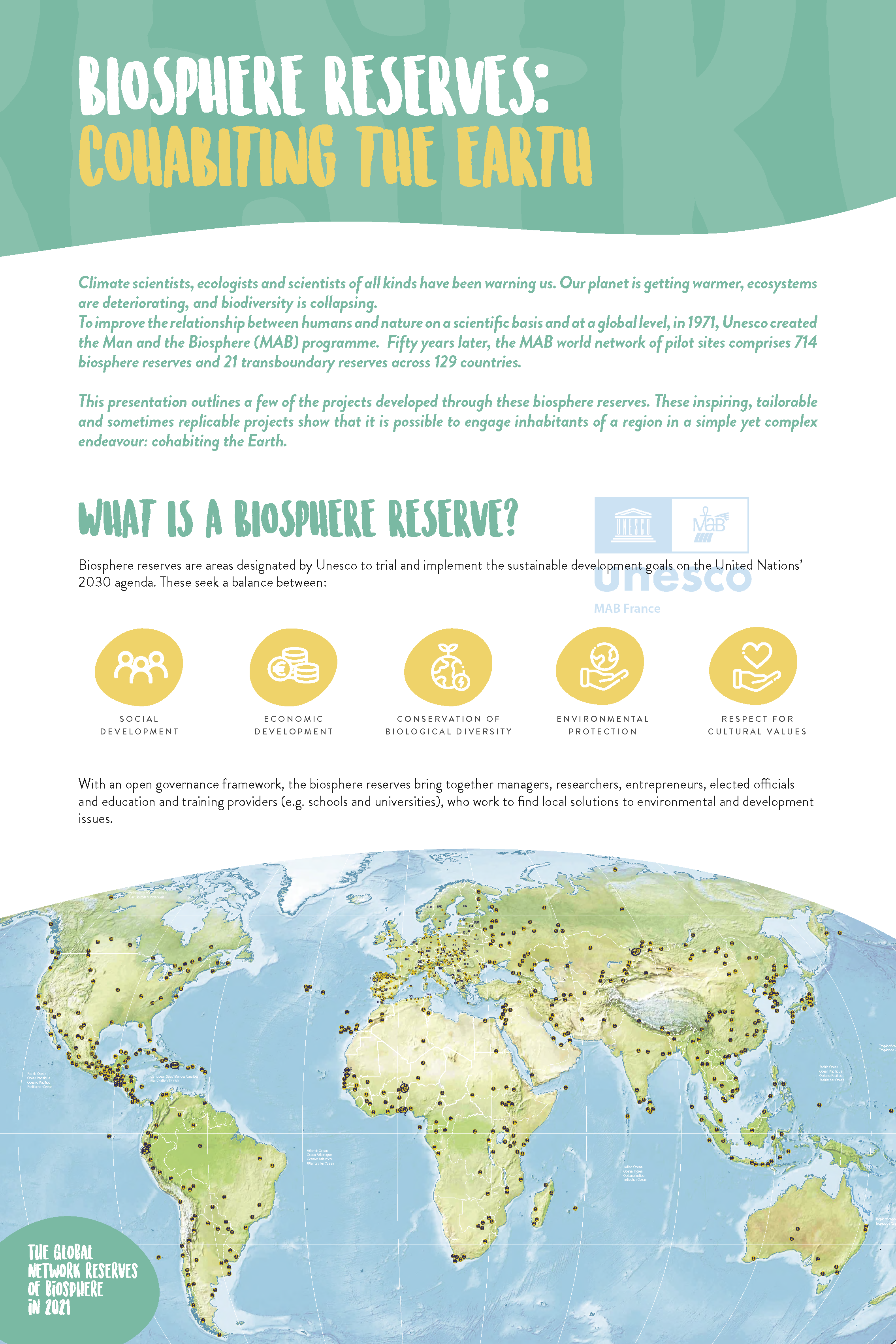 All PDF files of the exhibition are also available for printing and display upon a simple request to MAB France.