Introduction
In the heart of the Caribbean arc, the Guadeloupe Archipelago Biosphere Reserve encompasses the Basse Terre and almost entirely the Grande Terre. The Basse Terre is home to the Soufrière volcanic mountain range, surrounded by a tropical rainforest with high biodiversity.
The inlet of the Salt River separates it from the Grande Terre, a low-lying limestone formation. To the north, between the two islands, the bay of Grand Cul-de-Sac Marin conceals mangroves, swampy freshwater forests and wet meadows. Its marine parts are made up of herbaria and coral reefs. The marine parts of the Biosphere Reserve are populated by many species, including cetaceans. Some islets (Pigeons, Cashews, Kahouanne, English Head etc.) are also part of it.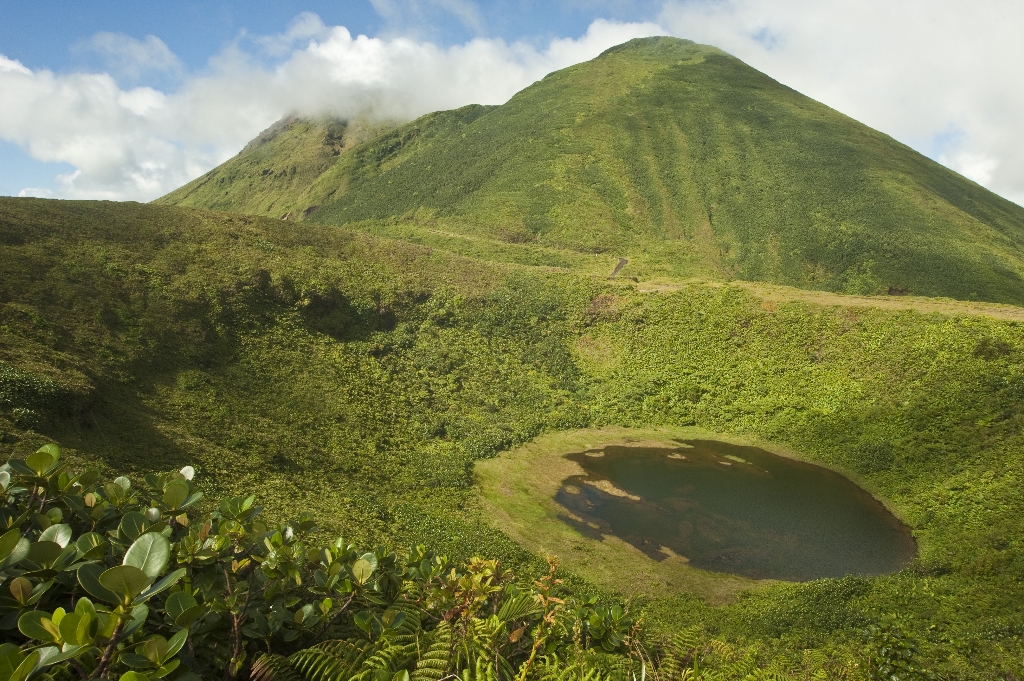 The richness of the cultural heritage is illustrated through local customs and knowledge but also by marked artistic specificities. This wealth is imprinted with the strong events in the history of Guadeloupe such as the presence of Amerindian civilizations or the era of slavery.